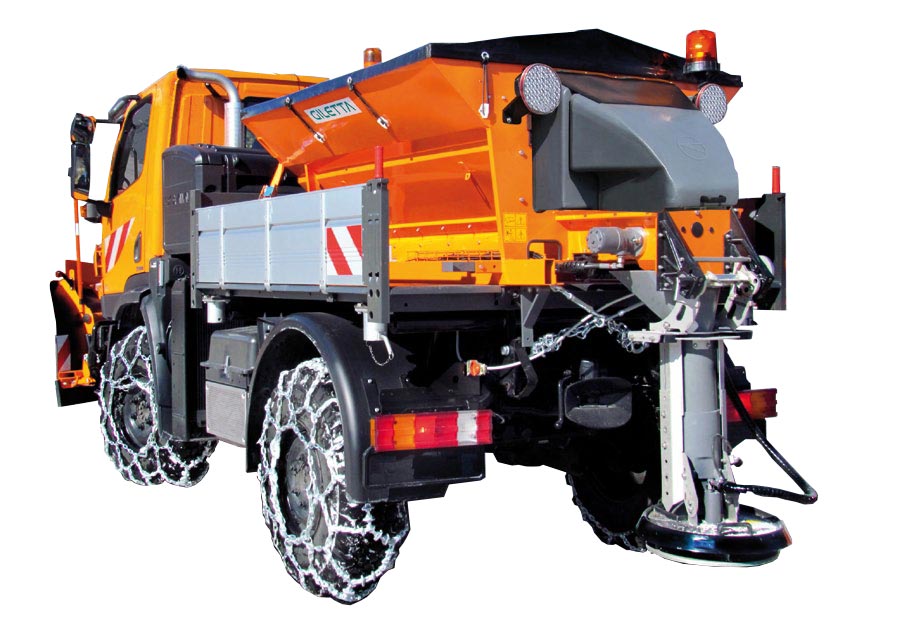 FEEDING SYSTEMS
C – Chain
The feeding system is realized by an AISI 304 stainless steel chain with cross-bars. The chain is guided by toothed pinions that enable a constant traction maintaining a correct translation synchrony,without skidding.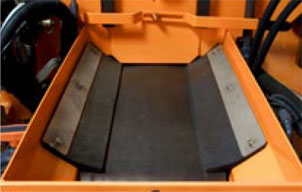 N – Rubber belt
The feeding system is realized by a double layer natural rubber belt with polyester and nylon core.The traction roller that moves the rubber belt is crowned to avoid side deviations and tired to minimize skidding
DRIVING SYSTEMS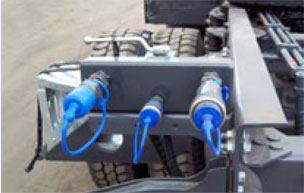 A/ID – Hydraulic
Driven by vehicle hydraulic system complying the Eupropean Standards EN 15431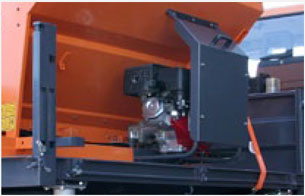 A/HO – Auxiliary engine A/D
Driven by air cooled petrol engine (A/HO) or diesel engine (A/D).
WORKING SCHEME