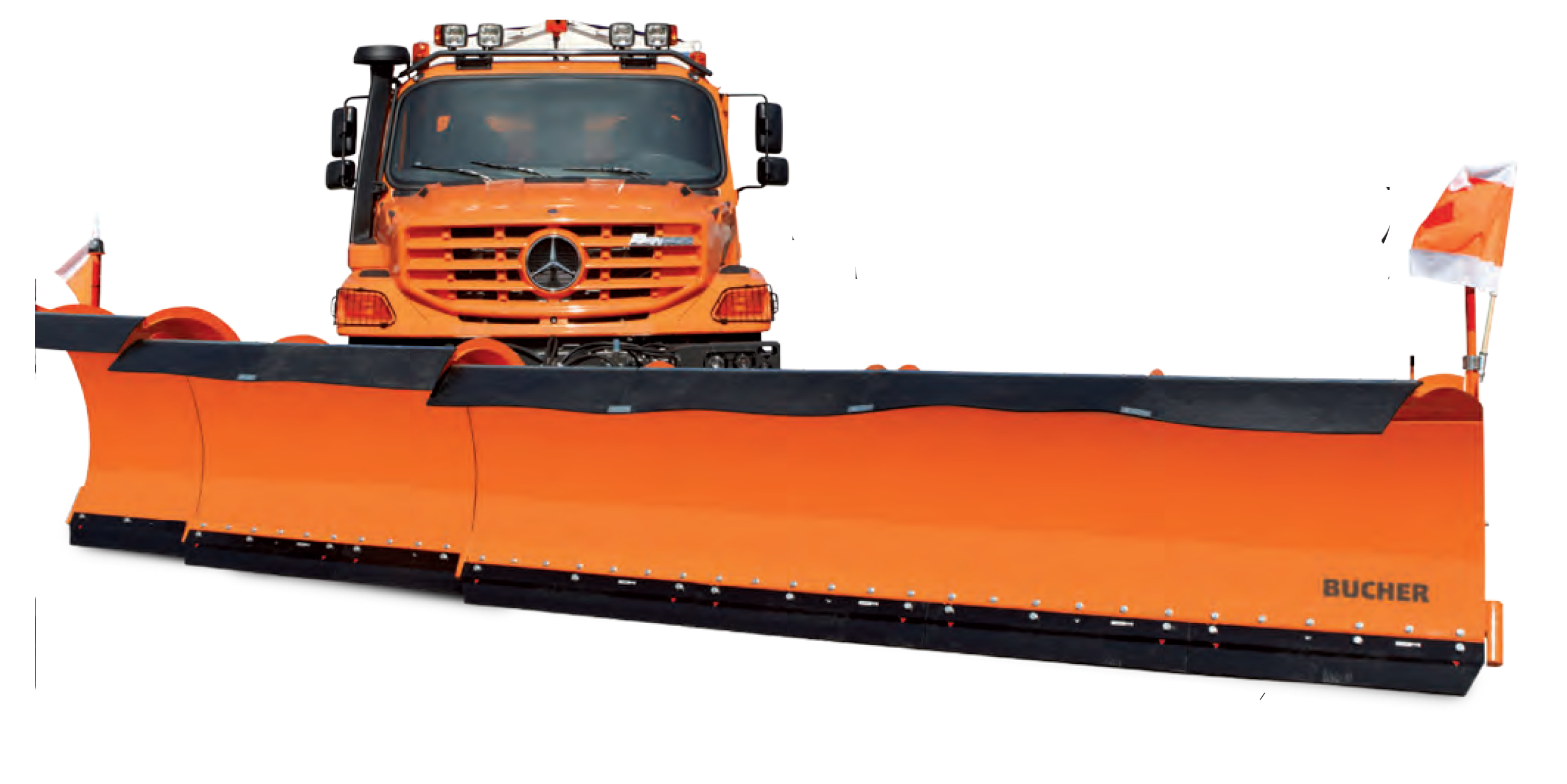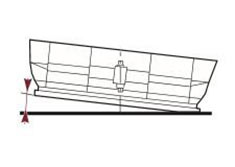 TRANSVERSAL INCLINATION ANGLE
A central oscillation system allows the blade to follow the road profile.
ROTATION
Rotation angle from +32 ° to –32°.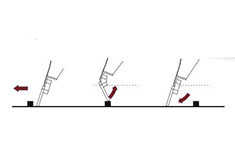 POLYURETHANE INSERT
Fitted between the steel scraping edge and the blade it offers the elimination of any vibrations and the rotations of scraping edge when obstacles are encountered with automatic return to the working position once these have been exceeded.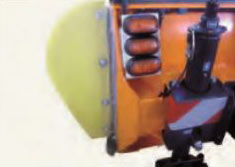 LED LIGHTS FOR BACKLIGHTING
At the left and right plough ends, it is used to increase the rear clearance visibility of the plough.
TE90
(30/40S)
TE90
(35/46S)
TE90
(40/50S)
TE90
(42/52S)
TE90
(40/59D)
TE90
(42/70X)
Length of scraper blade (min/max)
inch
118.1-157.5
137.8-177
157.5-196.9
164.2-203.5
157.5-192.9
164.2-274
Clearing width (30° max. inclination)
inch
102.4-136.2
119.3-153.5
136.2-1705
142.1-176.4
136.2-166.9
142.1-237.4
Max.right-left clearing angle
°
32°
32°
32°
32°
32°
32°
Min. Passage width
inch
107
123.6
140.2
143.7
141.7
143.7
Height of plough section to the right
inch
52.8
52.8
52.8
52.8
52.8
52.8
Height of plough section to the left
inch
48.8
48.8
48.8
48.8
48.8
43.3
Distance from couplig level (plough swivelled)
inch
88.2
93.7
99.2
102.8
96.5
102.8
Distance from couplig level
inch
69.2
69.3
69.3
69.3
61.4
69.3
Maximum distance from ground level
inch
15.7
15.7
15.7
15.7
15.7
15.7
Maximum distance from ground level
°
25°
25°
25°
25°
25°
25°
Weight of standard version
lbs
2 579.4
2 755.8
2 976.2
3 086.5
2 579.4
3 703.8