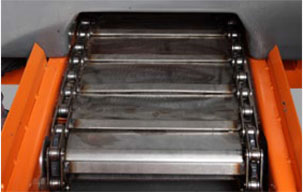 OH – Chain
The feeding system is realized by an AISI 304 stainless steel chain with cross-bars. The chain is guided by toothed pinions that enables a constant traction maintaining a correct translation synchrony, without skidding.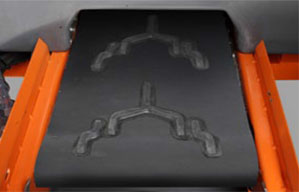 OK – Rubber belt
The feeding system is realized by a double layer natural rubber belt with polyester and nylon core.The traction roller that moves the rubber belt is crowned to avoid side deviations and tired to minimize skidding.
OP – Auger
The feeding system is realized by an auger with variable pitch turn. The bottom of the feeding system is realized in AISI 304 Stainless Steel to enable the passage of bigger lumps avoiding the auger blockage.
WORKING SCHEME
DRIVING SYSTEMS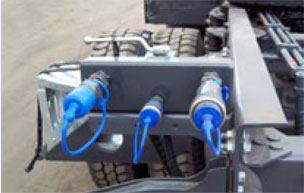 A/ID – Hydraulic
Driven by vehicle hydraulic system complying the European Standards EN15431.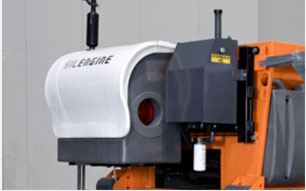 A/D – Auxiliary engine
Driven by air-cooled Diesel engine (A/D)