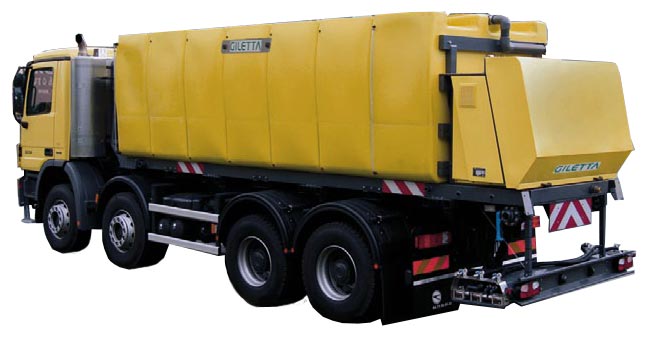 MODELS
CL
MODELS NUMBERS
CAPACITY (M3)
LENGTH ON THE
CHASSIS
NUMBER OF
TANKS
TANK CAPACITY (lt)
CL 8.37
8 000
12'1″
4
2000
CL 10.45
10 000
14'9″
5
2000
CL 12.53
12 000
17'4″
6
2000
CL 14.61
14 000
20′
7
2000
CL 10.37
10 000
12'1″
4
2500
CL 13.45
12 500
14'9″
5
2500
CL 15.53
15 000
17'4″
6
2000
CL 18.61
17 000
20′
7
2500
FEEDING SYSTEMS
Nine spraying sets (three on the right, three on the left, and three in the center) consisting of twentyseven nozzles, which regulate the spraying therefore reaching a max. width of 10.5 m (symmetrical/ asymmetrical spraying with steps of 3.5 m) .
WORKING SCHEME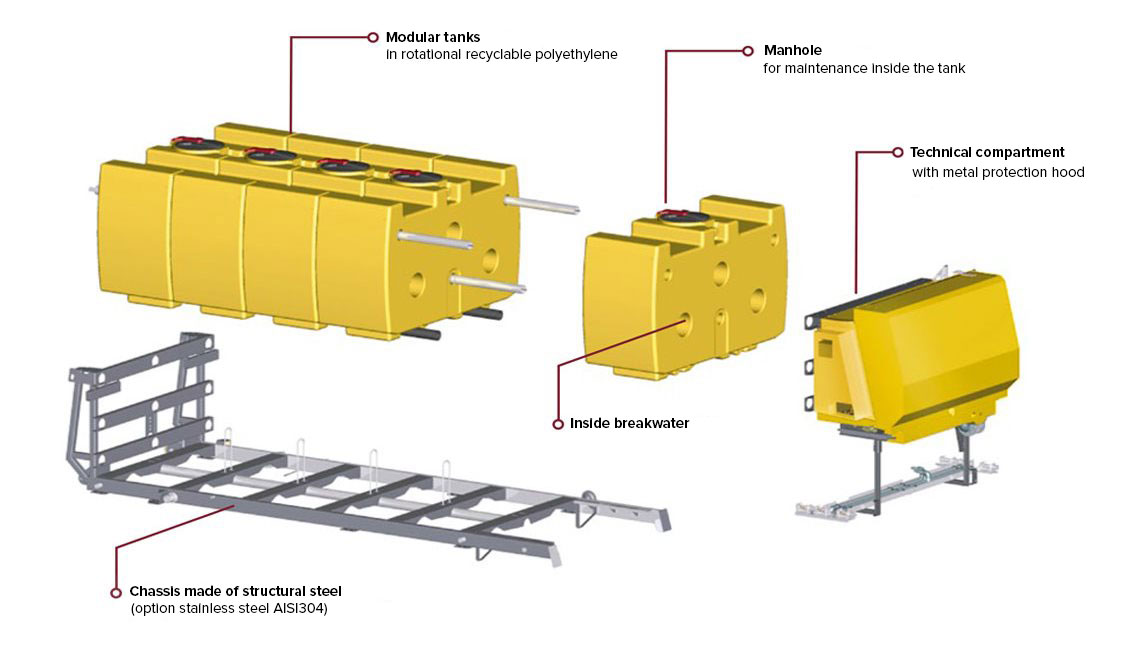 DRIVING SYSTEMS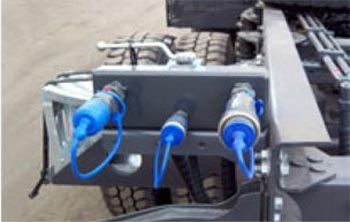 A/ID – Hydraulic
Driven by vehicle hydraulic system complying the European Standards EN15431.
A/D – Auxiliary engine
Driven by air-cooled Diesel engine (A/D).
REAR HOOD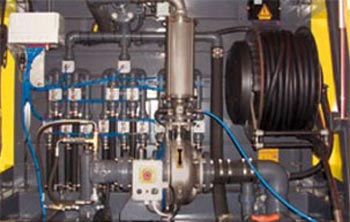 Rear hood to protect the technical compartment (all the valves, pump, electric / electronic components and Diesel engine, when mounted).The rear hood opens by means of gas cylinders for easy access.